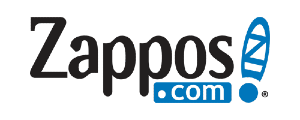 Get Your Special Promo Code for Military Members from Zappos!
Did you know that Zappos offers a 10% discount for military members? If you are a military member, you can verify your information and get a special promo code that will land you a 10% discount for each purchase you make on Zappos.com! You can use your promo code to get 10% off everything from sneakers and winter boots to active wear and casual wear for women, men and kids! Have a look at the details and verify your information now to get your special military promo code from Zappos!
Are You a Student or Teacher? Enjoy 10% Off on Zappos.com!
Offering the best online deals for its customers, Zappos has a special offer in store for students and teachers! If you are a full-time or part-time student enrolled in a 4-year or 2-year college or trade school, you can verify your information to be eligible for the Zappos promotion. Teachers, school administrators, faculty members and K-12 teachers are also eligible for the 10% discount. Go ahead and check out the discount details to see if you are eligible for the discount code and enjoy 10% off once you verify your information!
once upon a time in Zappos store, there were some epic deals...
Don't Miss These Black Friday Deals on Zappos!
Are you ready for the massive Black Friday deals on Zappos.com? We know that you have been dying to get your hands on some of the best Black Friday deals of 2021, and now it's time for you to enjoy the exclusive Black Friday deals on Zappos! You can enjoy the deals on footwear from sneakers to high heels or on clothing items from casual wear and active wear to dresses and sweaters. Don't miss the Black Friday deals on accessories either! Go ahead and check out the website for all the exclusive deals and enjoy getting the best deals of Black Friday 2021!
Enjoy Up To 60% Off Women's Clothing at Zippos!
This Zappos Sale will get you up to 60% off women's clothing including activewear, underwear, fancy dresses, socks, outerwear, jeans, pajamas and much more from your favorite brands like Nike, adidas, Levi's and more!
Enjoy Great Savings on Shoes with Zappos Sale!
Check out the Zappos Sale to enjoy saving up to 50% on shoes for men, women and kids from your favorite footwear brands including Nike, New Balance, Under Armour, Adidas and more!
Get Up to 50% Off with Zappos Sale!
If you are looking for a good deal on your clothing haul, check out the Zappos sale items and enjoy up to 60% clothing essentials including t-shirts, sweatshirts, jackets, raincoats and more from your favorite brands!
Save Up To 60% Off Zappos Sale Items!
Head over to Zappos now and check out all sale items including men's and women's t-shirts, jackets, pants, socks and more to save up to 60% on your favorite brands!
Discover the Zappos deals to enjoy shopping for BLACK FRIDAY 2023
---
Founded in 1999 by Nick Swinmurn, Zappos is the go-to online retailer for Americans who don't want to spend hours trying to find the right shoes or clothing item they are looking for. Even though Zappos started off as a shoe retailer, the product selection expanded in time to include clothing, bags and other accessories like hats, sunglasses, watches and many more.
What distinguishes Zappos from many of its competitors in the online shopping world is that it is one of the first online retailers to offer free next-day shipping and free returns, which is yet another indicator of Zappos' customer-oriented approach. The company joined the Amazon family in 2009 and further strengthened its presence in online retail. Today, Zappos is the go-to online retailer for Americans who want a wide portfolio of brands and products as well as good customer service and a smooth online shopping experience.
What You Can Find on Zappos.com
Having started off as a shoe retailer, Zappos has an incredibly wide range of shoes for women, men and kids. With a brand portfolio including Nike, Clarks, Columbia, New Balance, UGG, Vans and many more, Zappos is a great online shopping platform for customers who have no time to lose trying to find the right pair of shoes whether it be a pair of UGGs or winter boots.. The product range for women's shoes is especially worth mentioning. You can find anything from classic high heels to the coziest women's boost that will get you through the coldest winter days. The men's shoes section also offers a wide product range from sneakers to fancy oxford shoes. If you are an online shopper who is always on a mission to find the best deals for your family, you can get your hands on some Zappos promo codes that will land you the best deals on your favorite Zappos items.
In addition to footwear, Zappos offers clothing, bags, accessories, hats, watches, sunglasses, etc. The clothing department offers everything from outerwear to underwear and swimwear. You can find the active wear you are looking for to boost your fitness session at the gym as well as a pair of high-quality jeans that will save the day. Speaking of jeans, Zappos helps its customers recycle their old jeans to make a difference in the fashion industry and reduce our impact on the environment, which is a great bonus for customers who favor retailers that pay great attention to their environmental impact.
What is Zappos VIP?
If you are an avid online shopper who can't say no to a good loyalty program, Zappos has some good news. The royalty program of Zappos, Zappos VIP offers great online shopping advantages like Free Next Business Day Shipping and Early Rapid Funds and Returns. You also get to earn some points as you shop online on Zappos.com. You can earn 1 point for each dollar you spend and redeem your points for VIP codes that you can use at the checkout for future purchases. Zappos VIP offers bonus points on select brands and you can find the detailed list on the website. As part of the Amazon family, Zappos VIP loyalty program has a special offer for Amazon Prime members. If you are an Amazon Prime member, you can earn an extra point for each $1 they spend, which means 2 points for each $1.
How to Use Coupons on Zappos.com?
We all know that the best way to get a good deal on our online shopping haul is to use coupons. As a customer-oriented online retailer, Zappos always offers some Zappos discount codes that you can use at the checkout. If you have a Zappos coupon that you would like to redeem, all you need to do is to proceed to checkout once you have all your items in your shopping cart. Under your payment information, you will see the box "Redeem Gift Cards and Coupons". Once you enter your coupon in the box and click "Apply", your discount will be ready to go! You can check out the website to see the latest Zappos and offers.