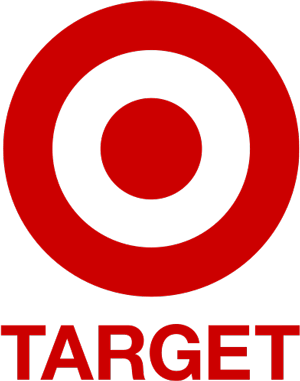 once upon a time in Target store, there were some epic deals...
Get Ready for Christmas with These Black Friday Deals at Target!
The big day we have all been waiting for for months is finally here! Now it is time to enjoy the killer Black Friday deals at Target to get the best deals on everything you need for the best Christmas ever. Check out all the exclusive Black Friday deals and coupons to maximize your Black Friday savings this year and enjoy a more affordable Christmas shopping! You can check out the Black Friday deals at Target on Target.com or the Target app and discover the extra perks that comes with Black Friday!
Save Up To 50% on Toys at Target!
This Target deal will make your kids so very happy! You can get up to 50% on hundreds of toys available at Target! Check out all eligible items and give your kids the best of gifts.
Enjoy 15% Off Select Furniture with Target Promo Code!
You can use this Target promo code to get your home ready for spring with an extra 15% off select furniture items from living room furniture to outdoor furniture essentials through March 29!
Enjoy 50% Off with 14 Days of Beauty Deals at Target!
Don't miss the 14 Days of Beauty at Target if you want to save 50% on your favorite beauty items! Check out all the daily deals through March 28, and stock up on your favorite beauty essentials!
Save Extra 25% on One Toy Item at Target!
Check out this Target offer and enjoy an extra 25% off a single toy item with Target Circle! The offer is valid through March 28, so hurry up and make your kids happy with a new toy!
Discover the Target deals to enjoy shopping for Valentine's Day 2023
---
In a world where everyone is so busy, convenience is the number one priority for most of us. We want to move fast, buy fast and live fast. So, having a one-stop shopping experience comes in handy because no one wants to spend extra time and energy having to run from one store to another. When it comes to the ultimate one-stop shopping experience, Target is the place to go in the US. With a well-established history dating back to 1960s, Target is one of the most favorite stores of the nation, combining convenient shopping with competitive prices.
What You Can Find at Target
With a product range like no other, Target is where you can find anything and everything you need, all at once. Let's give some facts: Target is the 2nd largest general merchandise retailer in the US and the website Target.com is one of the most visited websites in the country. It is fair to say that Target owes this success to its massive product range and having a successful online shopping platform is also another bonus, as it is an added layer of convenience that today's customers are looking for. On Target.com, you can find anything from toys to pharmacy products like medicines, vitamins, supplements etc. One-stop shopping experience at its best.
Target also offers a whole wardrobe for the family. You can shop online for shoes, women's dresses, bathing suits, and the list goes on. You can choose one of several delivery options and use Target coupon codes to get even a better deal on the items you want to purchase, which comes in handy especially if you are about to make a big purchase. You would probably not say no to an extra discount on big purchases like an Apple Watch, a pair of Airpods or articles of furniture like dining tables, lamps etc. When combined with a myriad of delivery options, the product range and the competitive prices is what's behind the popularity and success of Target stores and Target.com.
Available Delivery Options on Target.com
Target is the textbook definition of convenient shopping, so it is no surprise that you get to choose from a variety of delivery options when you shop online on Target.com. If you have no time to lose, you can opt for Same Day Delivery option, which uses Shipt shoppers to deliver your order. You can choose from thousands of eligible products and this option is great for essentials and groceries when you are on a tight schedule. After a free 4-week trial, you can pay an annual fee of $99 for unlimited orders of $35 or above. You can also opt for paying per same day delivery order, whichever suits you best.
Another option is the Order Pickup, where you order ahead of time via Target.com or the mobile app and pick up your order from the nearest Target store. If you are up for driving to the nearest Target store, but unwilling to stop the car and get inside, there is a solution. You can choose the Drive Up delivery option, which is only available in the mobile app, and your order will be brought to your car when you arrive at the store. That's what you call a hassle-free shopping experience!
You can also get the Next Day Delivery option, which is free for orders of $35 or more. If you opt for the Order Today, Get it Fast option, your order will be delivered within 2 days and you will not pay any shipping fees for your orders above $35.
How to Get Extra Deals on Target.com
As the ultimate convenience store, Target already offers competitive prices that let you enjoy an affordable shopping experience. But there is more you can do to get extra deals at Target stores and on Target.com. Target offers various types of coupons that customers can use while they are shopping such as manufacturer and Target coupons, Print-at-Home Coupons, Department/Storewide Coupons, Buy One Get One Coupons and Gift Cards.
You can look for the Target promo codes that you can use on your purchases by having a look at our platform before purchasing your items. You can get extra discounts that you did not expect to get just by looking for available Target discount codes before you start shopping. It will save you a lot of money in the long run. Also, don't forget that you can get gift cards for the items that you return, which you can use as discounts.
Target's Return Policy
When you make a purchase on Target.com, you have every right to return the item if you want to. If you need to return an item, you need to go to your Target Account and click on "return an item" on the page of your order. You have two options here. You can return your item to the store or mail it back. If you want to return the item by mail, you need to proceed with this option and select the reason why you want to return the item. After following all the steps, you will get a mailing label that you will use to return your item. You can drop your item off at an authorized UPS location of your choice.
You can also return your item to the nearest Target store bringing the receipt or using the barcode in the mobile app, Target delivery or shipping confirmation email. Don't forget that some items have restrictions on the type of return and cannot be mailed back as they need to be brought to a Target store. So, make sure that you check the restrictions.