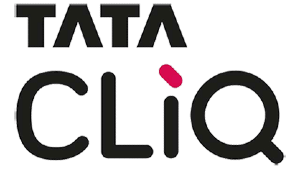 Enjoy Up To 30% Off Philips Appliances at Tata CLiQ!
Here is an exclusive Tata CLiQ offer on your favourite technology brand that will get you up to 30% off on select items! Your go-to online shopping platform for high-quality products with best prices, Tata CLiQ offers a couple of Philips deals that will get you great savings on everything from home appliances to beauty and personal care tools. You can enjoy up to 20% off Philips juicers and up to 30% off Philips irons. Check out the Tata CLiQ campaign page for all eligible items including hairdryers, beard trimmers, air fryers, air purifiers and much more!
Extra 15% Off Mia Jewellery & Accessories on Tata CLiQ!
The ultimate online shopping platform for shoppers who are looking for high quality and exclusive online shopping experience, Tata CLiQ is here to get you a special offer for Mother's Day! You can get an extra 15% off Mia by Tanishq Jewellery at Tata CLiQ and give your mom the best Mother's Day gift ever! Check out all eligible Mia by Tanishq Jewellery items including necklaces, earrings, gold and diamond accessories and enjoy an up to 15% discount. If you want to get more Tata CLiQ offers and coupons, don't forget to become a member so that you can enjoy the most special online shopping experience ever!
once upon a time in Tata Cliq store, there were some epic deals...
Enjoy up to 40% Off Top Footwear Styles at Tata CLiQ!
Here's an epic Tata CLiQ offer that will land you extra savings of up to 40% off select women's footwear styles from top footwear brands including Metro, Mochi, Pavers England, Clarks, Catwalk, Tresmode, Aldo and much more! Eligible women's footwear styles include formal footwear, sneakers, boots, casual shoes, ethnic footwear essentials, high heels, flats, wedges, ballet shoes, sandals and many more. Head over to the Tata CLiQ offer page now to enjoy your extra savings of up to 40% off top footwear brands!
Enjoy up to 60% Off Kitchen Essentials on Tata CLiQ!
Don't miss this limited-time Tata CLiQ offer if you are looking for extra savings on kitchen essentials you need! Head over to the Tata CLiQ offer page and enjoy extra savings of up to 60% on top brands including Meyer, Wonderchef, Hawkins, Bergner, Tupperware, Westside Home, The Indus, Vinod, JVS, Femora, Crayton and much more! Eligible product categories include cutting boards, bag dispensers, cookware items, containers, spatulas, baking trays and other essentials from top brands with extra savings of up to 60% off!
Save up to 30% on Latest Laptops on Tata CLiQ!
Are you looking for a good deal on your new laptop? Check out this exclusive Tata CLiQ offer and enjoy saving up to 30% on the latest laptops from top consumer electronics brands including Lenovo, Dell, HP, Apple, Acer, Asus, Avita, MSI, Microsoft and more. Head over to the limited-time Tata CLiQ offer page to see all eligible laptops and enjoy your extra savings of up to 30% on the best laptops for working from home, remote learning, coding, designing and much more.
Buy 3+ Items & Enjoy 33% Off Your Tata CLiQ Haul!
Head over to Tata CLiQ now to enjoy 33% off your fashion haul for a limited period only! This Tata CLiQ offer will land you an extra 33% discount on your purchase of 3 or more items listed on the Tata CLiQ offer page. Eligible women's styles include kurtas, sarees, dresses, tunics, leggings, tops, jackets and much more from top brands including GAP, Rangriti, Cherokee, Globus, Laavni, PlusS, Juniper, Gerua, Karigari and others. Check out all eligible styles and fashion brands to enjoy your extra 33% off your purchase of 3 items!
Get up to 60% off Fashion with Tata CLiQ Weekend Pop-up Sale!
Head over to Tata CLiQ Weekend Pop-up Sale to enjoy up to 60% off clothing, footwear, accessories, watches and more! You can enjoy extra savings on top fashion brands including And, Globus, Cover Story, Mufti, Puma, Adidas, Asics, Gant, Clarks, Global Desi, Fossil, Guess, Us Polo Assn, Dune London and much more! Eligible product categories include Western wear essentials, ethnic wear styles, accessories, watches, footwear, sportswear and more for women, men and kids. The Weekend Pop-up Sale ends on the 6th of September, so hurry up!
Discover the Tata Cliq deals to enjoy shopping for Black Friday 2020
---
Shopping online is getting more and more accessible and advantageous for millions of shoppers across India, which means the online shopping market keeps growing with new players being introduced every day. Having too many online shopping platforms can be tricky sometimes. It gets more and more difficult to decide which online shopping platforms offer a better customer experience. Tata CLiQ is the ultimate online shopping platform for the online shopper who is looking for high quality and a seamless customer experience. As one of the fastest growing e-commerce brands in India, Tata CLiQ offers great products, brands and services to ensure the ultimate customer experience for millions of Indians.
The platform offers a host of product categories from world's leading brands. All the products you see on the platform are hand-picked and 100% Authentic, leaving no grey area in terms of product sourcing. Whether you are looking for luxury jewellery items or smart home solutions, Tata CLiQ has the best offers for you. It is also incredibly affordable and convenient to shop online at Tata CLiQ. You can fish for Tata CLiQ coupons and check out more convenient delivery methods to save on time and money.
What You Can Find at Tata CLiQ
As a one-stop online shopping platform, Tata CLiQ offers a wide array of products and brands. The product categories you can find on Tata CLiQ include women's, men's and kid's fashion, jewellery, smart home solutions, TV and home appliances, electronics, and home essentials including bedding and bath, lighting, room furnishings, etc. Some of the leading brands offered by the online shopping platform are Sony, Bosch, Dell, Lenovo, KitchenAid and Whirlpool for electronics and appliances; United Color of Benetton, Puma, Levi's, Jaipur Kurti, Reebok, Adidas, Nike and Westside for clothing and footwear.
The platform is great if you want to create a combined experience of Indian wear and Western wear. You should check out the Westside Collection at Tata CLiQ to get inspired for new looks and styles. Offering an especially wide product range in women's and men's fashion and footwear, Tata CLiQ is the favourite online shopping platform for millions of Indians. You can find your favourite brands and styles at affordable prices and find Tata CLiQ offers to land yourself an additional discount at check out. You can also check out Tata CLiQ Luxury for exclusive brands and product categories including clothing, bags, shoes, watches, fragrances, home essentials and kids' fashion. Tata CLiQ Luxury offers an altogether luxurious and exclusive shopping experience.
How to Get Offers & Promotions at Tata CLiQ
Tata CLiQ has sale events and special promotions across the year, so all you need to do is to check out the website and the Tata CLiQ mobile app so you can be informed about the latest Tata CLiQ coupons. The offers and promotions can be used for all product categories from consumer electronics and appliances to fashion. As long as you have the valid Tata CLiQ coupon code for your items, you are good to go! You can enjoy your extra savings and get the best prices online!
CLiQ and PIQ at Tata CLiQ
In addition to traditional online shopping delivery methods, Tata CLiQ also offers a CLiQ and PIQ option, which is the quickest and most hassle-free way of getting your Tata CLiQ order. The option allows you to shop online and collect your items from the store, which combines the best of both worlds, really. You can enjoy the comfort of shopping online whenever and wherever you want, make your payment on the website without having to wait in a queue and collect your item at the store. Another perk of using the store pick up option is that you can try your product at the store and return it if you don't like it or if it doesn't fit, which also saves you the hassle of returning your items. The CLiQ and PIQ service is available for a host of brands such as Vero Moda, Mufti, Hidesign, Sportszone, Lenovo, Metro and Westside Brands in more than 450 stores across India. You can have a look at the website to get detailed information about the brands that are eligible for the CLiQ and PIQ service.